https://www.ltexpo.com.hk/LTEXPO/exhibitor-list/

: 13-15/12/2023 Learning and Teaching Expo
Profile :
Elite Anglo Chinese Services (EliteACS) was founded in 2012 by Eve Leung, who has been living in the UK for over 25 years. EliteACS offers a comprehensive range of education services, including study tours, summer and holiday camps, school consultancy, guardianship services, and university advisory for parents, students, and school.
公司提供全方位的教育服務針對學生,家長和學校團體,包括學術考察團、夏令營、假期營、學校諮詢、監護服務,大學輔導服務。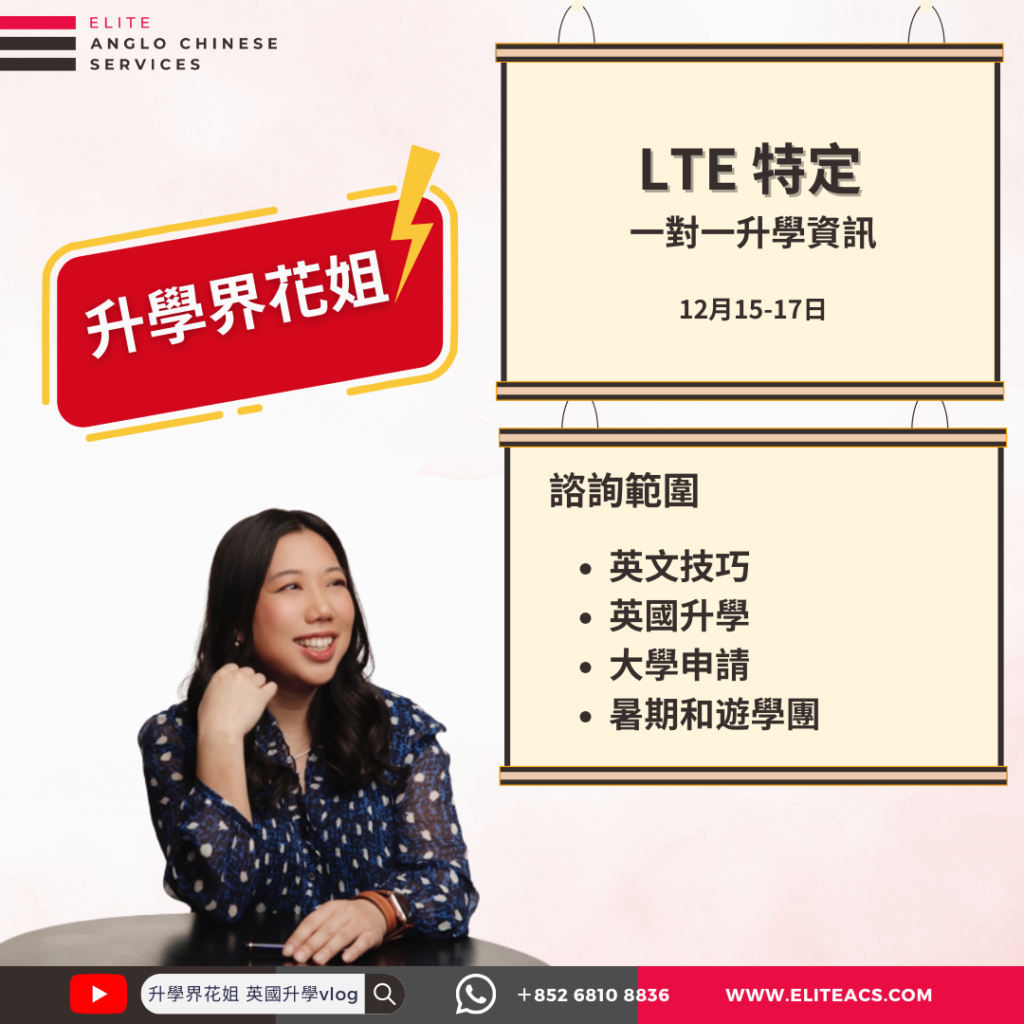 EliteACS is going to offer a one to one session with anyone interested with UK education, either considering study abroad, university application, preparing going to UK. Eve is a famous education column writer and education specialist, specifically working with Hong Kong students in the last 12 years.
EliteACS將為對英國教育感興趣的人提供一對一的資訊,包括考慮出國留學、大學申請和準備赴英國的事宜。作為著名的教育專欄作家和教育專家,過去12年專門為香港學生提供服務。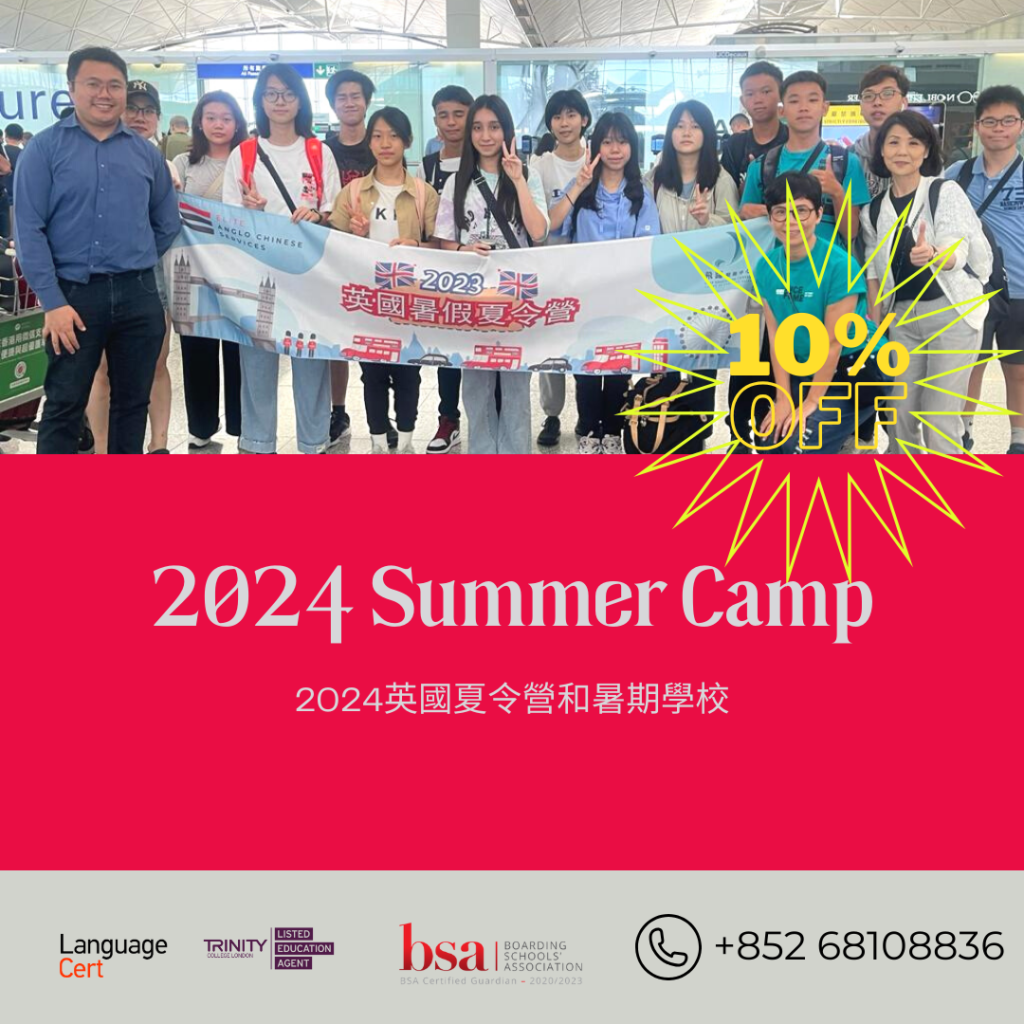 2024 Summer and Holiday camps in UK 2024 夏令营和假期营
Since 2013, Eve and her team has been providing UK summer and holiday experience for students who is interested to have a taste in British culture and language. Student can choose from 2 programmes, the aspiration camp at Oxford University or a British boarding school experience in our partner schools.
自2013年起,Eve和她的團隊一直為對體驗英國文化和語言感興趣的學生提供英國暑期和假期體驗。學生可以從兩個項目中選擇,即牛津大學的志向營或我們合作學校的英國寄宿學校體驗。